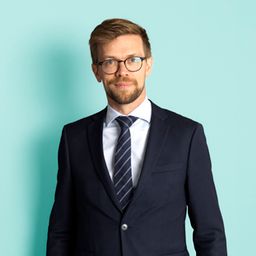 Jens Grønkjær Sjølander Pihl
Senior Associate
Bech-Bruun
Jens renders advice with particular focus on regulated industries in the area of IT law, specialising in the connection between technology, law and commercial aspects.
He drafts and negotiates all types of IT contracts, including systems development and delivery, outsourcing, hosting and service-based contracts (SaaS/ASP, PaaS, IaaS, etc.).
As a lawyer, Jens has an in-depth understanding of how to approach and solve the legal challenges occurring in connection with the development and use of new technology, with special knowledge in the areas of IT related legislation, IP, licences and personal data.
Besides performing as an IT lawyer for a number of years, Jens has also worked with IT contracts, IT law and contract management as part of the internal legal department in a major public institution and as an in-house lawyer with two of Denmark's largest IT companies. Here – in addition to a close working relationship with IT and commercial experts in connection with the drafting and negotiation of contracts – he has worked with the implementation of contract management. Jens experience working within IT law spans more than 14 years.
Jens holds a master og law degree from Copenhagen University as well as a Master of Laws in Information Technology Law from Stockholms University
Jens is a certified IT lawyer under the Danish IT Society and is also a trained mediator.
Sessions in which Jens Grønkjær Sjølander Pihl participates