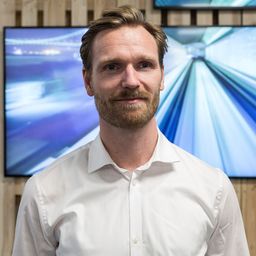 Stefan Kinze
Head of New Business Models
Grundfos Holding A/S
Experienced leader of innovation, corporate entrepreneurship, business modelling and user experience with proven track record from R&D and business development in complex matrix structures.
Commercial thinker and hands on experience in moving an idea from concept to actual offering in the market with relevant business mode.
Expert and passionate in lean start-up and agile structures, internet of things and digital transformation, Utilising data for the creation of new business models, propositions and the creation of superior consumer insights in an information driven economy.
Naturally adept at driving a strategic agenda while understanding the tactical and operational complexities when deploying digital products, building new businesses, or implementing a new innovation model. Experienced Digital transformation manager.
Having delivered results and momentum in key phases of a digital business transformation – from product to service.
Driver in delivering a core digital direction and ambition for Grundfos.
Using the direction and ambition to establish an agile and creative innovation culture and develop and manage a portfolio of new innovative service offerings projects in Grundfos.
To now designing new business models while building and expanding required capabilities across organization to scale new offerings.
Sessions in which Stefan Kinze participates
Musikhuset Aarhus - Lille Sal
Panel
Knud Lasse Lueth, IoT-Analytics (Potential)
Cesar Alexandre de Souza, University of São Paulo (USP) (Participant)
Mirko Presser, Aarhus University (Moderator)
Stefan Kinze, Grundfos Holding A/S (Participant)
Mirko Ross, Digital Worx (Participant)
Olaf-Gerd Gemein, Smart Cities Lab (Participant)