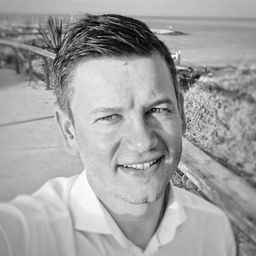 Søren Bro
Group Director, Head of Digital Ecosystems and Partnerships
Grundfos Holding A/S
As Head of Digital Ecosystems & Partnerships in Grundfos, Søren is leading a specialized team, driving global strategic digital partnerships and strengthening Grundfos' position within digital ecosystems leveraging strong relationships.
The Digital Ecosystems & Partnerships group was established as a global group function in early 2018 and is today representing a gear-shift to the successful delivery of Grundfos' transformation strategy. While strengthening the core business, Grundfos establishes water solutions as a new growth platform – gear-shifting Grundfos offerings portfolio and impact within water and to become a truly digital solutions and service provider.
Søren has built new businesses based on strategic alliances and partnerships since he started his career within industrial product design in 2008 and brings broad competencies to Grundfos in building corporate and start-up alliance setups.
"We pioneer solutions to the world's water and climate challenges and improve quality of life for people"
Sessions in which Søren Bro participates