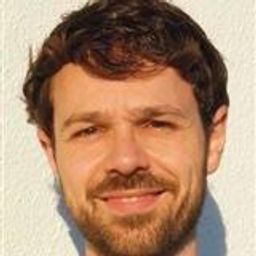 Jose Avila
R&D Project Manager
Wellness Telecom
José M. Avila is R&D Project Manager at Wellness Telecom José M. Ávila is an Environmental Scientist with a PhD in Environment and Society. He has more than 8 years of experience in R&D projects in the field of environmental impacts, data analyst and system modelling. He has been working for more than 4 years in the Institute of Natural Resources and Agrobiology of Seville (Spanish National Research Council, CSIC) in the design and implementation of R&D projects about analysis and modelling of complex systems. Since 2015 he has been working as EU R&D project manager at the University of Cádiz, developing proposals and managing projects mainly in the fields of ICTs, transport and energy. Currently, he is working at Wellness Telecom where he manages, both technically and administratively, EU R&D projects and prepares new proposals.
Wellness Telecom (WT) is a technology company providing IoT solutions to enhance efficiency, sustainability and interconnectivity for Smart Cities and Industry 4.0. A focus on innovation is the driving force behind the company's evolution into a globally recognized market leader in IoT technology.
Wellness Telecom builds secure and interconnected ecosystems that provide greater added value and differentiation in the areas of Smart Living, Security and Sustainability. Wellness Telecom owns a vast portfolio of IoT products and services, designed and developed in Europe, including Smart Sensors, Big Data, Predictive Analytics, Telecommunications, Middleware and Apps, Cybersecurity and user facing Software.
In 2018, the company partnered with Enzen, a global leader in the Energy and Utilities sector, to strategically expand its offering for smart cities and industry, focusing on the applications of IoT innovation and new technologies on energy and utilities in the global economy.
Wellness Telecom is a trusted partner of over 100 private companies and 250 cities worldwide. The company currently has offices in Spain (Seville, Malaga and Madrid), Germany, Australia, Sweden, Mexico and the United States.
Sessions in which Jose Avila attends