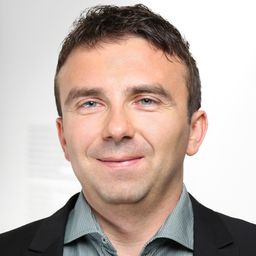 Wojciech Samek
Head of Machine Learning Group
Fraunhofer Heinrich Hertz Institute
Dr. Wojciech Samek is Head of Machine Learning Group at Fraunhofer Heinrich Hertz Institute and Senior Researcher at Berlin Big Data Center.
He studied Computer Science in Berlin and Edinburgh and received his PhD from Technische Universität Berlin in 2014. He was visiting researcher at NASA Ames Research Center in Mountain View, CA, and had several short-term research stays at ATR International in Kyoto. In 2014 he moved to Fraunhofer HHI and founded the Machine Learning Group. Since 2018, he is serving as Chairman of "WG2: Data Formats & ML Technologies" at the ITU Focus Group on Machine Learning for Future Networks including 5G.
Dr. Samek has co-authored more than 80 scientific papers, predominantly in the areas deep learning, interpretable artificial intelligence, robust signal processing and computer vision.

Sessions in which Wojciech Samek participates