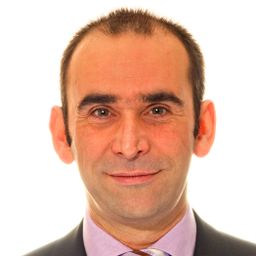 David Holder
CEO and Chief Consultant
Erion Ltd.
Dr Holder is the CEO and Chief Consultant of Erion Ltd. The leading IPv6 consultancy and training company.
He has extensive experience of IPv6 gained over twenty years of working with organisations world-wide on the implementation and deployment of IPv6. He has assisted organizations to develop IPv6 strategies, enable IPv6 in their products, create IPv6 address schemas, develop IPv6 security policies and deploy IPv6.

He is the author of white papers, solution guides, books and training courses on IPv6 and security related topics. Recent papers include two published by the UK telecommunications regulator Ofcom on IPv6 and CGN.
In addition to his role at Erion, Dr Holder is active in promoting IPv6 both in the UK and abroad where he is a regular speaker at IPv6 related conferences. He is the chairperson of the IPv6 Task Force Scotland, founder of the IPv6 Future Enabler conference and is a regular speaker at Global conferences on IPv6.
Dr Holder has a PhD in High-Frequency Semiconductor Physics and an Honors degree in Electronic Engineering. He is a Chartered Engineer, a Fellow of the Institute of Engineering Technology and a Member of the IEEE. He holds several industry qualifications.
Sessions in which David Holder participates