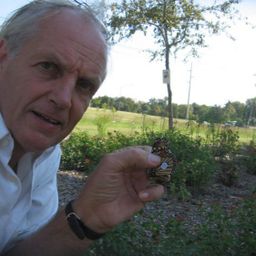 Dr Craig Wilson
USDA/ARS & Texas A&M College of Science
Craig Wilson, Ph.D., Director USDA Future Scientists Program
USDA/ARS/SPARC, 2881 F&B Road, TX 77845
&
Senior Research Associate, Center for Mathematics and Science Education (CMSE)
College of Science, Texas A&M University, cwilson@science.tamu.edu
Dr. Wilson was born in Carrickfergus, Northern Ireland but grew up in England and attended Oxford University. He met his Texan wife in Iceland and they had their three children in Botswana, Africa where he was Head of Science in the tribal village of Serowe as part of The University of Botswana. He has also owned and run a chicken farm with his wife and they restore old homes. He climbed Mt. Kilimanjaro (Tanzania), the highest mountain in Africa with their older daughter, having climbed The Matterhorn (Switzerland), one of the highest mountains in The Alps when in college.
His office is at the USDA/Agricultural Research Service (ARS)/Southern Plains Agricultural Research Center (SPARC) in College Station, Texas alongside which he has been created a Monarch Waystation (butterfly garden), pond and 'pocket prairie' where students are able to spend a day working on science activities. He has taught for over forty years on three continents in situations ranging from beneath a huge thorn tree on the edge of the Kalahari Desert (Botswana, Africa) to experimenting with weightlessness on NASA's KC-135 (Houston, Texas).
His research interests are in hands-on/inquiry-based science teaching and in how most successfully to link science teachers with research scientists. He coordinated a NASA funded program-the National Space Biomedical Research Institute-Teacher Academy Project (NSBRI TAP) looking at the impact of long duration space flight on the human body and this allowed him to work with teachers in all fifty states and to teach in many of these including Hawaii, Alaska and Puerto Rico.
He currently directs the USDA Future Scientists Program that has expanded nationwide from California to Puerto Rico and from Florida to the country of Panama. The program has been adopted by schools in over thirty states and by two schools in England, bringing Life and Agricultural Science into classrooms grades K-12. The program has received numerous local, state and national awards. It is now administered as a nationwide program through the USDA/Agricultural Research Service (ARS). It is also recognized as an Exemplary Science Program (ESP) by the National Association of Science Teachers (NSTA).

Sessions in which Dr Craig Wilson participates