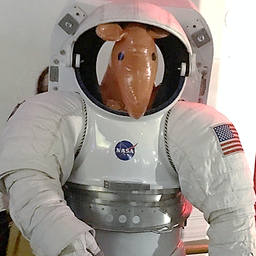 Jackie Carpenter
Director
One Giant Leap Australia
Jackie has a diverse and long-standing background in education. Her passion for STEM and STEAM is embedded into the broader goals of her company – One Giant Leap Australia; working with industry, academia, governments, and the community to increase pathways and access to employment. Jackie links industry and education through innovation. Jackie's vision is to create an organisation that drives the transformation of Australian Science, Technology, Engineering, Arts and Mathematics education; preparing young Australians for the opportunities of the future.
¨ Founder and Director One Giant Leap Australia
¨ Managing Director of the Not for Profit - One Giant Leap Australia Foundation
¨ Destination Imagination Australia Affiliate Director
¨ Space Camp USA Ambassador
¨ Space Camp Turkey Ambassador
¨ Australian Representative of the Global Friendship through Education Organisation
¨ International and National STEM/STEAM education consultant
¨ International Space University graduate
¨ Recipient of the Aviation Aerospace Australia Outstanding Leadership in Diversity Award
¨ Recipient of the Space Camp USA Alumni Chairman's Award 2017
Current partnerships with Macquarie University, University of Technology Sydney, University of New South Wales, Sydney University, Catholic Education Diocese of PArramatta, Northrop Grumman, Civil Aviation Safety Authority, NASA/JPL and Australian Defence Force.
Sessions in which Jackie Carpenter attends