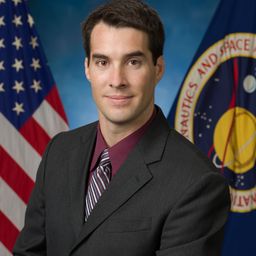 Scott Black
NASA Education Coordinator
NASA
Scott Black has worked as an Education Coordinator at NASA's Johnson Space Center since 2017. He works with other STEM on Station team members to coordinate educational activities and opportunities related to the International Space Station and its crew.
Scott received a B.S. in Applied Physics in 2009 from Brigham Young University where he served as a research assistant in the Applied Nanomaterials Research Group while also receiving a teaching certification and serving as captain of the Universities water polo club. In 2015 Scott received an M. Ed. In Administration from Lamar University.
Before working at Johnson Space Center, Scott began an education career at Clear Creek Independent School District in League City, TX; teaching physics and chemistry courses for eight years, coaching swimming and water polo teams and serving as science department head for Clear Falls High School.
Sessions in which Scott Black participates
Sessions in which Scott Black attends
Signup required
Gilruth Center - Off-Site Location (take bus) - Destiny
1:45 PM - 3:15 PM | 1 hour 30 minutes

Can you keep a team of astronauts alive and happy during a space mission? Learn how to guide students through a semester-long classroom or aftersch...

Session