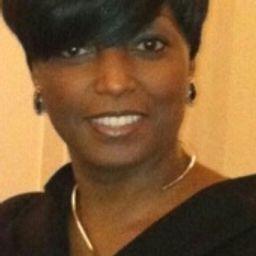 Ms Leslie Garrison
NASA MMS Sr Outreach Coordinator
NASA Goddard Space Flight Center
Leslie Lynette Garrison is a native of New Orleans, LA. She matriculated at Grambling State University in Grambling, LA, Fall 1989 - Summer 1992. While at Grambling she was on the cheerleading squad, received a B.A. degree in Mass Communications with a concentration in Graphic Arts and Public Relations and was initiated in to the Alpha Theta Chapter of Alpha Kappa Alpha Sorority Inc. Leslie went on to receive a Master's degree in Elementary Education from Southeastern LA University and a certification in K-8 Mathematics Leadership and Administration from the VA Dept. of Education, University Cohorts Program.
Leslie is currently the Sr Outreach Coordinator for the Heliophysics Division at NASA Goddard Space Flight Center. She is responsible for working with youth groups, the general public, educators and pre-service teachers across the United States and abroad. She has received numerous recognitions for her skilled and talented leadership in providing NASA unique STEAM educational professional development trainings. Prior to her career at NASA Goddard, Leslie worked as a Mathematics Specialist, Mathematics Instructional Coach and elementary teacher in the state of Virginia for twelve years where she was awarded Teacher of the Year and Who's Who Among America's Teachers.
Leslie is a member of many professional organizations and a sorority that promote STEM education and higher . She is the current Programs Chairperson for the National Society of Black Engineers (NSBE) Greenbelt Space Chapter. She is a member of the National Association for the Education of Young Children (NAEC), National Science Teachers Association (NSTA), International Society of Education in Technology (ISTE) and Alpha Kappa Alpha Sorority Inc. which promotes STEM careers and higher education for minority youth.
Sessions in which Ms Leslie Garrison participates