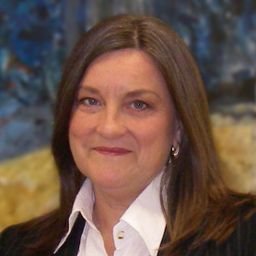 Prof Patricia Reiff
Professor, Physics & Astronomy
Rice University
Professor Patricia H. Reiff is a Professor in the Department of Physics and Astronomy and was the founding Director of the Rice Space Institute at Rice University. She is the director for the "Master of Science Teaching" program, and shares science news with more than 10,000 teachers on her "e-teacher" email list. Her research focuses on the energy transfer from the Sun through the magnetosphere to the Earth: "space weather". She is a Co-Investigator for the "Magnetospheric Multiscale Mission" which is dedicated to studying these processes. She is instrumental in bringing real-time space weather forecasts and "Space Weather" information to the public.
She has also been a leader in public education activities, including the annual "Reach for the Stars"STEM festival to encourage middle school girls. Reiff also helped create and distributes "Discovery Domes", portable digital theaters to teach earth and space science, with over 350 installations in 35 countries and 34 states, through her company ePlanetarium. She is a Fellow of the AmericanGeophysical Union and has received the"AthelstanSpilhaus Award"and the "SPARC" Awardf or service in public education. She has served on advisory committees for NASA, NSF, NCAR, Los Alamos National Laboratory, NAS/NRC and AAU and was recently named the first recipient of "Marjorie Corcoran Award" for her service in reaching underserved students and women. She is an expert on eclipses, having observed 16 times on the center line for solar eclipses, and many lunar eclipses.
Sessions in which Prof Patricia Reiff participates
Sessions in which Prof Patricia Reiff attends
Available Sold out Ticket sales have finished Ticket sales haven't started yet You've purchased a ticket
Space Center Houston (Hosting of all events take place on-line-virtually) - Main Plaza
5:30 PM - 8:30 PM | 3 hours

Elevate your evening and network with young professionals during Space Center Houston's Starlight Social 5:30-8:30 p.m. Feb 7. Mingle with other pr...