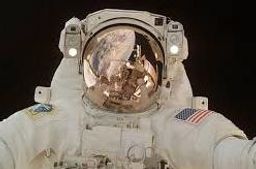 Sessions in which Stephanie Carroll attends
Signup required
Gilruth Center - Off-Site Location (take bus) - Destiny
1:45 PM - 3:15 PM | 1 hour 30 minutes

Can you keep a team of astronauts alive and happy during a space mission? Learn how to guide students through a semester-long classroom or aftersch...

Session
Available Sold out Ticket sales have finished Ticket sales haven't started yet You've purchased a ticket
Space Center Houston (Hosting of all events take place on-line-virtually) - Main Plaza
5:30 PM - 8:30 PM | 3 hours

Elevate your evening and network with young professionals during Space Center Houston's Starlight Social 5:30-8:30 p.m. Feb 7. Mingle with other pr...
Signup required
Gilruth Center - Off-Site Location (take bus) - Lonestar
9:30 AM - 11:00 AM | 1 hour 30 minutes

This session provides educators with tools and confidence needed to engage an entire school community in a student-developed space experiment. Part...
Signup required
Gilruth Center - Off-Site Location (take bus) - Inspiration
9:30 AM - 11:00 AM | 1 hour 30 minutes

The Expanding Universe - a teacher resource by Perimeter Institute for Theoretical Physics. Activities explore how scientists use emission spectra ...

Session
Signup required
Gilruth Center - Off-Site Location (take bus) - Inspiration
1:15 PM - 2:45 PM | 1 hour 30 minutes

Learn how to use "The Martian" to inspire learning in science through hands-on study. See what one teacher did to get her students excited about le...

Session
Signup required
Gilruth Center - Off-Site Location (take bus) - Inspiration
3:15 PM - 4:45 PM | 1 hour 30 minutes

This session will provide multiple hands-on, easy to implement, low or no cost activities to add a bit of excitement in your classroom!  Explo...

Session