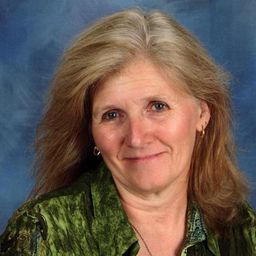 Elisabeth (Betty Jo) Moore
Science Educator, SEEC Crew, Smithsonian Teacher Innovator Institute
Wiley Magnet Middle School
Betty Jo Moore teaches 6th grade science at a STEAM magnet middle school. She is a lifelong learner and loves seeking out opportunities for learning and for ideas to bring back to the classroom. She has participated in the Mickelson ExxonMobil Teachers Academy, Honeywell Space Academy for Educators, the STEM Guitar Institute (she built an electric guitar), Advanced Space Academy for Educators, NASA LiftOff2016, workshops in Belize and California and was selected to be a part of the Smithsonian Institution's Teacher Innovator Institute for three years. She is certified to borrow the lunar and meteorite samples from the NASA Archives and is a National Geographic Certified Educator.
In 2015, Betty Jo was the inaugural recipient of the Sci-Works Innovation in Science Education Award and was a 2017 District Finalist for Teacher of the Year. In addition, she is proud that she has received twelve grants in the last several years. She is excited about being a part of the SEEC Crew because of the networking and learning opportunities, and the ability to share with the next generation of astronauts and engineers.
Betty Jo serves as Robotics coach, Science Olympiad coach and advisor for the Programming Club and Rocketry Club.
When not in the classroom, she enjoys music and plays the string bass with the Winston-Salem Civic Orchestra and is a NASA/JPL Solar System Ambassador. Her hobbies include travel, scrapbooking, hiking, gardening and reading.
Sessions in which Elisabeth (Betty Jo) Moore participates
Signup required
Gilruth Center - Off-Site Location (take bus) - Inspiration
1:15 PM - 2:45 PM | 1 hour 30 minutes

Learn how to use "The Martian" to inspire learning in science through hands-on study. See what one teacher did to get her students excited about le...

Session
Sessions in which Elisabeth (Betty Jo) Moore attends