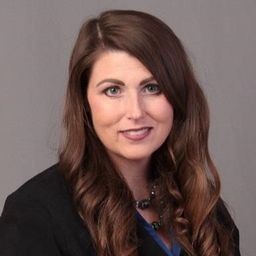 Rosemary Smith
STEM Engagement Specialist
NASA
Rosemary Smith
STEM Engagement Specialist
Rosemary Smith is a STEM Engagement Specialist in the Office of STEM Engagement at NASA Langley Research Center in Hampton, Virginia. She is responsible for developing and delivering Educator Professional Development to pre-service and in-service teachers and STEM engagement experiences to students.
She earned her degree in Applied Mathematics at Old Dominion University and began teaching in the fall of 2004. With experience teaching middle and high school mathematics, Rosemary came to NASA Langley Research Center in 2014. Her priorities at NASA include engaging youth with a passion for STEM, particularly the underserved, underrepresented population and providing support for educators across the region. She has developed and expanded content focusing on NASA's current objectives and missions to advance high-quality STEM education.
Smith also earned a Master of Education in Curriculum and Instruction and has developed and taught virtual and face-to-face professional development that include NASA-unique content and strategies for infusing STEM topics in K-16 classrooms. She has been featured as a keynote speaker at several conferences and demonstrates a commitment to creating change in the public education arena through highly motivational experiences. She is passionate about reigniting the enthusiasm in students, teachers, administrators, and the general public by leveraging NASA and technological advances with relevant real-world experiences.
Sessions in which Rosemary Smith participates