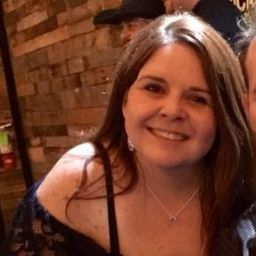 Jenni Campbell
Campus Content Instructional Specialist
Goodson MS
I have been an educator for 28 years. I graduated from Texas State University in 1994 and taught elementary education for several years. I later earned my Masters degree in Educational Leadership from Sam Houston State University. I have served as an Assistant Principal, a district Curriculum Specialist for Elementary Science, a middle school Science teacher, and am now a campus Science Content Instructional Specialist for a middle school outside of Houston, Texas. I am a blessed mom of a 23 year old daughter, an 18 year old son, and a Grandma to 3 beautiful children.
Sessions in which Jenni Campbell attends
Signup required
Gilruth Center - Off-Site Location (take bus) - Lonestar
1:45 PM - 3:15 PM | 1 hour 30 minutes

National Geographic invites you to empower students to think like space explorers. Join us for an interactive session to learn how The Geo-Inqui...

Session
Available Sold out Ticket sales have finished Ticket sales haven't started yet You've purchased a ticket
Space Center Houston (Hosting of all events take place on-line-virtually) - Main Plaza
5:30 PM - 8:30 PM | 3 hours

Elevate your evening and network with young professionals during Space Center Houston's Starlight Social 5:30-8:30 p.m. Feb 7. Mingle with other pr...