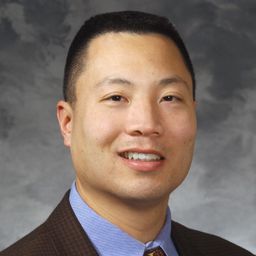 Michael S. Ip, MD
Michael S. Ip, MD, is Professor, Department of Ophthalmology at the David Geffen School of Medicine at the University of California - Los Angeles. He is a member of the Doheny Eye Institute and currently serves as the Medical Director of the Doheny Image Reading Center. Prior to June 2016, Dr. Ip was on faculty at the University of Wisconsin School of Medicine and Public Health in Madison, WI and was a co-director of the Fundus Photograph Reading Center at the University of Wisconsin. He also served as Director of the Retina Service at the William S. Middleton Memorial Veterans Hospital in Madison, WI. Dr. Ip received his medical degree from New York University and completed his internship at Lenox Hill Hospital, both in New York, New York. He completed his residency at the University of Pittsburgh School of Medicine in Pennsylvania followed by a fellowship in vitreoretinal surgery at the New England Eye Center, Tufts University, in Boston, Massachusetts.
Dr. Ip's research focuses on the design and conduct of clinical trials investigating treatments for diabetic retinopathy, AMD, and retinal venous occlusive disease. Previously as Co-Director of the Fundus Photograph Reading Center, he has assisted with the collection, analysis, and dissemination of important secondary outcomes in numerous industry and NIH-funded ophthalmic clinical trials. As a clinical site investigator, he has served as the Principal Investigator on over 17 clinical trials. He has also served as the protocol chair for the clinical trial conducted by the Diabetic Retinopathy Clinical Research Network (DRCR.net) comparing focal/grid photocoagulation and intravitreal triamcinolone for diabetic macular edema and as the National Principal Investigator for the Standard Care vs Corticosteroid for Retinal Vein Occlusion (SCORE) Study. In 2003, Dr. Ip and colleagues received an award from the NEI to conduct the SCORE Study. In 2013, this group received funding from the NEI to conduct the SCORE2 Study. This avenue of research continues in his role as the Medical Director of the Doheny Image Reading Center.
He has authored more than 120 peer-reviewed articles, 25 book chapters, and more than 70 abstracts on these topics as well as has given many national and international presentations. Dr. Ip is also a reviewer for the following six journals: Ophthalmic Surgery and Lasers, Investigative Ophthalmology and Visual Science, American Journal of Ophthalmology, Retina, and Ophthalmology. He is as well a former Associate Editor for Archives of Ophthalmology. Furthermore, Dr. Ip has been recognized with several honors, including the Senior Achievement Award and the Leadership Development Program Award, both from the American Academy of Ophthalmology.
Financial disclosure: Dr. Ip has/had an affiliation (financial or otherwise) with a commercial organization:
1. Aerie
2. Allergan
3. Alimera
4. Amgen
5. Apellis
6. Cell Lineage Therapeutics
7. Clearside
8. Genentech
9. Novartis
10. OccuRX
11. Regeneron
12. RegenexBio
Sessions in which Michael Ip participates