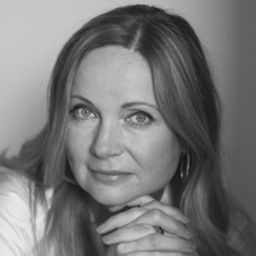 Natalie Samovich
Head of Reseach and Innovation / Chair WG Energy AIOTI
ENERCOUTIM
Natalie is heading Research and Innovation projects at Enercoutim within digitalisation in the energy domain. She is based in Lisbon, with the Solar Demonstration platform and Solar Lab projects located in the Algarve region. She is developing spin-off ventures in digitalisation of energy. The Solar Demonstration Platform was co-founded in 2011 and established an innovative shared renewable infrastructures awards nominated model.
Natalie contributes her expertise as a chair of WG 1 on Grids ETIP-SNET and Chairs Working group Energy in the Alliance of IoT Innovation (AIOTI). She is actively engaged in HorizonEurope program and manages a number of projects related to big data in energy and interoperability. She also serves as an advisory board member for R&I projects and through mentorship programs. www.smarterschool.eu is a spin-off solution focused on bringing digital energy solutions and IEQ solutions within public and private sectors - spin off from the H2020 research project.
Natalie holds MBA from U of Rochester, Simon school and U of Bern; MSEng in Sustainable Energy Systems from MIT Portugal Program (IST/MIT). The research interests are within renewable energy systems digitalisation, Internet of Things impact on energy systems and the related socio-economic impact issues within energy communities.
Sessions in which Natalie Samovich participates
INCUBA Katrinebjerg - Incuba Undervisning 5523-121
2:00 PM - 3:30 PM | 1 hour 30 minutes

Privacy in the IoT is driven by the wish of consumers, enabled (or not) by standards, ...

Workshop
Aarhus University - Nygaard undervisning 5335-184
2:00 PM - 3:30 PM | 1 hour 30 minutes

Digital Signatures for services (banking, payment, energy, education, care, mobility, connectivity…) and Digital Si...

Workshop
INCUBA Katrinebjerg - Incuba Undervisning 5523-121
4:00 PM - 5:30 PM | 1 hour 30 minutes

Security and privacy are major concerns for the use and acceptance of the IoT, espec...

Workshop
Musikhuset Aarhus - Falken 226
11:15 AM - 12:30 PM | 1 hour 15 minutes

What market incentives do we have and need to reach the goals of "DDD" - Decarbonisation, Digitalisation and Decen...

Workshop