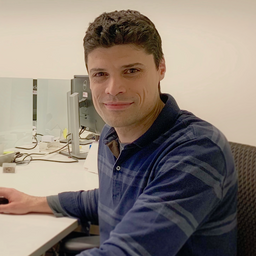 Javier Prieto
IoT Digital Innovation Hub
Javier Prieto earned the PhD in Information and Communication Technologies and the Extraordinary Performance Award for Doctorate Studies from the University of Valladolid in 2012. At this University, he also received the Telecommunication Engineer degree (2008) and the Marketing Research and Techniques degree (2010). Since 2007, he has been with different public and private research centers, such as the University of Valladolid (Spain) and the Massachusetts Institute of Technology. Currently, he is a distinguished researcher of the University of Salamanca, secretary of the AIR Institute, and member of the coordination board of the IoT Digital Innovation Hub.
He has published more than 75 papers in international journals, books and conferences, participated in more than 50 research projects, and been author of 2 Spanish patents. Moreover, he serves as an associate editor for the IEEE Communications Letters and for the Wireless Communications and Mobile Computing journal, and as a guest editor for numerous journals. He is member of the Technical Committee on Cognitive Networks of IEEE ComSoc and of the Technical Committee on RFID Technologies of the IEEE MTT-S. In 2013, he received the award "Young entrepreneurs of Castilla y León" from the Youth Institute of Castilla y León (Spain).
His research interests include IoT and artificial intelligence, for developing smarter and safer cities, and blockchain, for the automatization and securization of everyday processes.
Sessions in which Javier Prieto participates