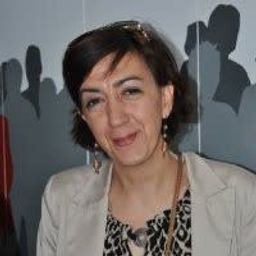 Amelia Alonso Soto
Technical Secretariat
AETICAL
Amelia Alonso:Technical Secretariat of entities; AETICAL (2008) and AEI CyberSecurity (2014). Diploma in Business Administration, specializing in Accounting and Management Control from the University of Valladolid. (1990-1994) Graduate "University Specialist in Accounts Auditing" from the same university with outstanding qualification (1997-1998).
With over 25 years experience in the management and development of Non-Profit Organizations, since 2008 until now she focuses her career in non-profit organizations but business field, joining the team of AETICAL (Federation of companies of Information Technology, Communications and Electronics Castilla y Leon). The result of the evolution of the ICT sector in Castilla y León and thanks to the opportunity provided by its leaders since 2012 is responsible for the management and coordination of the AEI Mobility and Advanced Technologies and most recently in 2014, participates in the process of unification this entity with AEI Security, leading to the current AEI cybersecurity.
Last projects in which involved are the implementation of the Cybersecurity Innovation Hub and the IOTEC project - Interreg Spain - Portugal Program (POCTEP) 2014-2020.
Sessions in which Amelia Alonso Soto participates