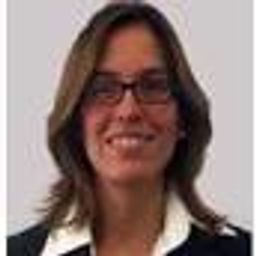 Laura Briz Ponce
Technical Project Manager
Institute for Business Competitiveness of Castilla y León
Laura Briz holds a PhD Degree from University of Salamanca, a Bachelor Degree of Engineering of Telecommunications from Technical University of Madrid, an Executive MBA from IE Business School, a postgraduate Superior Programme of Design for Everyone and TIC Accessibility from EOI and a postgraduate certificate in Education by Complutense University of Madrid. She also has the ECQA Certified EU Project Manager from Skills International GmbH and she received theExtraordinary Performance Award for Doctorate Studiesfrom University of Salamanca and is recognized as Assistant Professor by ANECA.
She has developed her professional life in private TIC companies working as Technical Core Engineering, Project Manager and Product Managerand also in public research centers managing scientific projects. Currently she is involved in different European projects at Institute for the Business Competitiveness of Castilla y Leon, public entity part of the Regional Government of Castilla y Leon.
Besides, Laura Briz is member of the Chartered Institution of Telecommunications Engineering (COIT), member of the SmartCities WorkTeam at COIT, member of the Spanish Association of Telecommunications Engineers (AEIT), Membership of the board of Directors (Vocal) at Association of Telecommunications Engineers of Castile Leon (AICyL). She was guest member of the Board of Directors at IEEE Women in Engineering and member of Institute of Electrical and Electronics Engineers (IEEE).
Laura Briz has published different papers in national and international journals, books and conferences and has participated as a co-editor in different books. Her main interests are related with IOT, smartcities, blockchain, mlearning, and new technologies.
Sessions in which Laura Briz Ponce participates