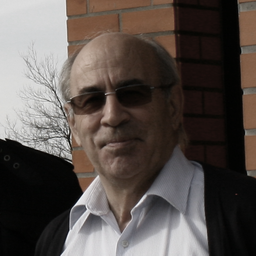 Vasco Lagarto -Operational Manager of the Portuguese ICT Cluster - TICE.PT. Since 2010, he is the main responsible for the representation and dissemination of TICE.PT in national and international meetings.
Previously he was Leader of the Transmission Department and also of the Applied Research Department at PT Inovação. Has a masters' degree in Science in Telecommunications Systems by the University of Essex.
From 1988 to 2003, was responsible for the department of Applied Research, being responsible for the liaison with European projects.
Was directly responsible for the negotiation of the following ones, Technology for ATD (R1022), APPSN (RI054), CATALYST (R2074), CIO (R2060), COBRA (R2065), EXPLOIT (R2061), FIRST (R2014), BIRD, ISABEL, IBER, BINET e STEN I e STEN II, SAMBA, HASVIDEO,IST@HOME, GMFfor ITV,…
Vasco Lagarto was leader of the following projects: BINET, STEN I and STEN II, SAMBA, HAS_VIDEO, and GMF4ITV.
Evaluator of different projects in RACE, ACTS, FP5, FP6, FP7 programs.
Sessions in which Vasco Lagarto participates