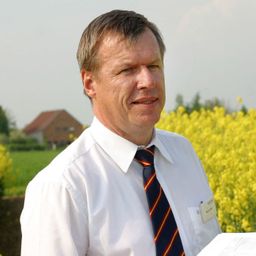 Klaus-Herbert Rolf
Network Manager
365FarmNet
Klaus-Herbert Rolf grew up on a German farm and started his career with an agricultural apprenticeship.
His main focus being IT already emerged when working as an agricultural engineer. In 1986, he joined the agriculture software company Klöpper&Wiege that which was taken over by CLAAS KGaA in 1997. The Brand now changed into CLAAS Agrosystems in 1998. In 2014 he moved to 365FarmNet to the position of Head of Marketing & Sales.
In mid-2016, he assumed the duties and responsibilities of a Governmental Affairs Manager at 365FarmNet. In October 2018, he became Network Manager of CLAAS Group.
As a member of the AEF marketing team – a platform providing resources and know-how for the use of electronics in agriculture – Rolf also becomes intensely involved in the development at ISOBUS. Apart from that he is a member of the Advisory Council of the DLG-Field Days and of the EuroTier Advisory Board.
Sessions in which Klaus-Herbert Rolf participates