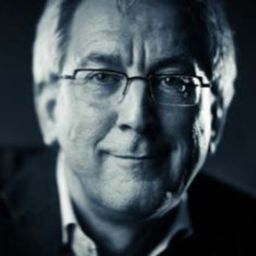 Kees van der Klauw
Chairman
Alliance for Internet of Things Innovation (AIOTI)
Graduated in Electronics Engineering at the Delft University of Technology, PhD in microelectronics.
He joined Philips Research and worked several years on the design and characterization of CMOS devices and processes. In 1992 he moved to Philips' Flat Panel Displays where he held positions in project management, engineering-, operations-and general management of Philips LCD activities and was involved in the establishment of Philips' LCD joint ventures in Japan and Korea. In 1999, he joined Philips Consumer Electronics, was in charge of High End TV development and platforms for TV worldwide and in 2005 became CTO of Philips Television, Monitors and Professional Display Business.
Kees joined Philips Lighting in 2009, where he was the Chief Architect and the R&D Manager for Professional Lighting Solutions. Since October 2013, he has been Head of Research Programs for Philips Lighting (founding member of AIOTI). From this summer onwards, Kees will work as an independent innovation consultant.
Since 2015 Kees has been involved in the establishment of AIOTI.
Sessions in which Kees van der Klauw participates
Musikhuset Aarhus - Store Sal
4:00 PM - 5:00 PM | 1 hour

After two successful editions in Geneva and Bilbao, this edition of the scientific conference will present scientific papers on the most recent ...

Networking Events
ARoS Museum - ARoS Museum Auditorium
8:30 AM - 4:00 PM | 7 hours 30 minutes
Board Meeting