IMPLEMENTATION: Cities on the Forefront of Market Creation - Joint Workshop: Internet of Things for Smart Cities & Communities (IoT4SCC)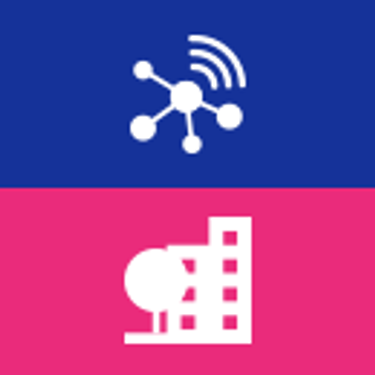 Smart Cities & Communities
Large Scale Pilots (LSP)
2:15 PM, Wednesday 19 Jun 2019 (1 hour 15 minutes)
ABOUT
After the successful launch of the first edition of the workshop on "Internet of Things (IoT) for Smart Cities & Communities Convergence" at IoT Week 2017 in Geneva, and the two-day follow-up in Bilbao in 2018, we are now inviting you to join the next level of convergence to support cities and communities at IoT Week 2019 in Aarhus, Denmark – organised jointly by an alliance of international institutions and networks.
INTRODUCTION
The dramatic rise in urbanisation requires to address critical issues such as transport, energy, air pollution, security and public infrastructure. Among the varying solutions available, the Internet of Things (IoT) is arguably one of the most promising and enabling technologies for tackling these urban challenges. The IoT fosters the creation of a self-sustaining network of interconnected web of devices which is capable of delivering key services to inhabitants. Within the urban ecosystem, IoT also enables the monitoring, management and control of devices through the collection of real-time data to interpret trends and efficiently monitor the public good. It also paves the way to creative solutions in areas such as governance, citizens' mobilization, and art. As a result, smart cities are becoming the place where IoT solutions can be developed, assessed and optimized.
The third edition of this workshop continues exploring how IoT platforms for smart cities can converge towards an ecosystem of interoperable resources. It will also discuss how smart cities and communities can increase their cooperation, serve as a catalysts for new services, and leverage on IoT technologies to achieve the UN Sustainable Development Goals. The workshop will encompass the following aspects to support cities and communities:
IoT Reference Architecture for Smart Cities and interoperability enablers for multi-stakeholder ecosystems, including Open APIs;
Delivering IoT services and expertise to smart cities, including procurement and market places;
Enabling privacy by design and GDPR compliant smart cities;
Addressing scalability and replicability with large smart city pilots;
Challenges and future directions for IoT-based smart city applications;
Standardization convergence to support IoT in smart cities and communities;
Role of smart cities & communities as catalyst for sustainable development and international cooperation: SDGs, UN-Habitat's New Urban Agenda, IoT Declaration for Sustainable Development, EU Urban Agenda etc.