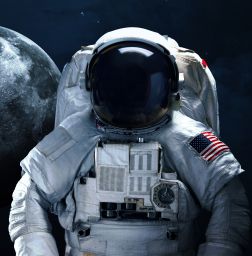 Audra Peck
Founder and Chief Executive Officer
AssiST'EM Educational Consulting
www.assistem.org
We're dedicated to the success of every child!
Since 2012, AssiST'EM has been focused on the education of the whole child. AssiST'EM was originally created to provide academic consulting services for students to help them achieve their full potential. Using STEM (Science, Technology, Engineering, and Mathematics) principles as a platform to engage students, we utilize both proven and innovative techniques and programs to inspire and instruct your child to help them achieve their greatest potential.
The leadership team at AssiST'EM brings over 55 years of education experience, at all levels, to assist with the growth and success of your child. Additionally, the team has been awarded some of the highest state, national and international awards and recognitions in the world for both innovative education programs and the proven results of student success.
AssiST'EM Educational Consulting Services
AssiST'EM Educational Consulting provides world-class consulting for:
Schools and School Districts
Companies
Non-profits
Government Agencies
Countries and Embassies
If you are looking to innovate or invigorate your STEM resources in your community, AssiST'EM can help. With a proven track record, years of experience, and numerous awards, our team will energize your STEM event and help you design the perfect outreach program.
Do your teachers need assistance with teaching virtually? We can help! Our leadership team has created some of the most powerful online VR/AR classrooms and educational teaching platforms in the world. Allow us to give your teachers the virtual tools to be successful in this new learning environment during the COVID pandemic.
College Prep Services
At AssiST'EM Educational Consulting, we use STEM education for college prep to provide the skills that are needed to succeed beyond just the test. In ten years, 50% of all careers will rely on STEM skills. To that end, we use STEM education to teach students 21st Century Essential Skills such as teamwork, collaboration, cross-cultural competency, and data discernment to prepare for college prep and workforce development. We support your child's success through Academic Consulting, Individually Developed Strategic Success Plans, Special Certificate STEM/STEAM Programs and Competitions, STEM Project-Based Learning, Test Preparation, Essay Writing Support, Video Interview Preparation, College Admissions Consulting, Mentorship, Internship Resources, and Career Consulting.
Whether your child wants to attend an IVY LEAGUE university, prepare for the next educational level or technical trade; bolster their college entrance resume' with innovative STEM education programs, or gain an advantage over their competition, we are the team that can help prepare your child for success.
Let us ASSIST your child to succeed in secondary school and prepare them for university studies, ultimately leading to success in the STEM Career Pathway!
Tutoring Services
Is your child falling behind due to the new virtual learning environment? Do you, as a working parent, find it difficult to balance your career and teaching your child? Do you want to teach your child, but aren't sure where to begin?
AssiST'EM can help you! Whether your child needs help in a specific subject area or assistance with organization and time management, AssiST'EM is there for you. We bring accredited teachers, who are tops in their subject areas, to your home, virtually, to work with your child. Let us help you, help your child to become successful.
Sessions in which Audra Peck attends