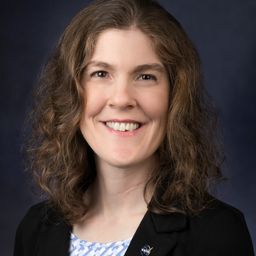 Dr. Anne Weiss
she/her/hers
Education Specialist
NASA Langley OSTEM/EPDC/Texas State University
Dr. Anne Weiss is the NASA STEM Engagement & Educator Professional Development Collaborative (EPDC) Specialist at Langley Research Center in Hampton, VA. In a quest to fulfill a lifelong dream of flying in space, Anne originally trained as a neuroscientist, which began with undergraduate research internships examining DNA damage & repair genes (with suspected roles in triggering cancer) at the U.S. Department of Energy's Los Alamos National Laboratory in New Mexico. Subsequently, Anne examined the role chronic stress may play in disruption of nervous and endocrine function in various organisms. Both projects led to authorship or co-authorship of several peer-reviewed journal articles and a poster presentation at the Society for Behavioral Neuroendocrinology's 2001 national conference. However, it was because of a graduate assistantship leading lab sections of a non-majors biology course that Anne discovered a passion for inquiry-based learning.
Since 1998, Anne has taught Earth science, chemistry & biochemistry, physical sciences, and biology in Arizona and Virginia at both the K-12 and postsecondary levels. She began doctoral studies in 2007 with an interest in student retention along the STEM pipeline and science curriculum policy because of her experiences as a female initially majoring in physics and space sciences. In 2010, Anne earned a graduate research assistantship with NASA's Aerospace Education Services Project (AESP), serving as Community Manager of the NASA Educators Online Network (NEON). This resource eventually became the subject of her dissertation on teacher retention in online professional development communities, which was supported by both an Andrew V. Kozak Memorial Educator (Phi Delta Kappa) Fellowship and a Penn State College of Education Student Dissertation Research Initiation Grant.
Anne earned a B.S. in Vertebrate Physiology (with history minor) from the Pennsylvania State University, a M.S. in Physiology from Arizona State University, and a Ph.D. in Higher Education Administration (also) from the Pennsylvania State University. In her spare time, Anne loves to hike, visit the beach, travel, and play with her two beloved tabby cats, Mr. Hockey Puck and Miss Ninja (who during the pandemic have stepped up at NASA Feline Education Specialists).
Sessions in which Dr. Anne Weiss attends
Keynote Speaker

8:15 AM CST - 9:15 AM CST | 1 hour
Keynote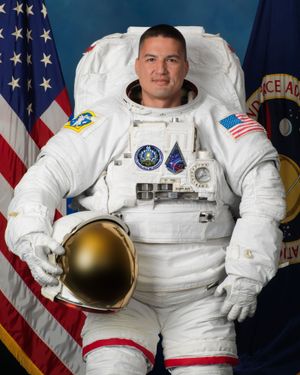 Virtual Classroom 1

9:45 AM CST - 10:30 AM CST | 45 minutes
Session
Virtual Classroom 4

3:15 PM CST - 4:00 PM CST | 45 minutes
Session
Tours

9:15 AM CST - 10:45 AM CST | 1 hour 30 minutes
Tour
Virtual Classroom 9

11:00 AM CST - 12:30 PM CST | 1 hour 30 minutes
Session
Virtual Classroom 6

8:45 AM CST - 10:15 AM CST | 1 hour 30 minutes
Session
Virtual Classroom 6

10:30 AM CST - 11:15 AM CST | 45 minutes
Session
Keynote Speaker

3:15 PM CST - 4:15 PM CST | 1 hour
Keynote