Martian Soil Doesn't Exist
10:30 AM, Saturday 6 Feb 2021 CST (1 hour 30 minutes)
Virtual Classroom 2
Virtual session
This session is in the past.
The virtual space is closed.
Future missions to Mars will require astronauts to be farmers; but what about soil? Come explore characteristics of regolith and modifications needed for plant growth. Test out your ideas and develop arguments for the suitability for plant growth. Modifications provided for face to face and virtual instruction, plus literacy connections included!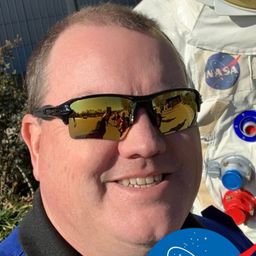 FCS Innovation Academy
Physics, Science Research Teacher
Fort Worth Academy
Teacher, SEEC Crew
Who's Attending
24 other(s)
Go to full session attendee listing...