Remote Sensing - Eyes from the Skies!
12:45 PM, Thursday 4 Feb 2021 CST (45 minutes)
Virtual Classroom 6
Virtual session
This session is in the past.
The virtual space is closed.
Remote sensing has helped humans understand our Earth for many decades. Come learn how remote sensing will help us now tackle Global Climate Change.
Session Materials that have been uploaded can be accessed by clicking on the presenters name.

Please fill out the session survey on the side of the page or by clicking this link. https://spacecenter.grenadine.co/en/seec2021/form/sessionevaluation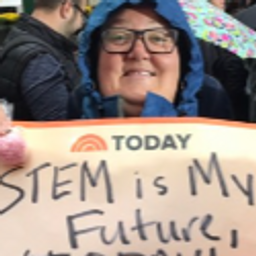 National Geographic Society
STEM Educator Consultant & National Geographic Grantee
Who's Attending
33 other(s)
Go to full session attendee listing...