Remote Sensing - Eyes from the Skies!
12:45 PM, Thursday 4 Feb 2021 CST (45 minutes)
Remote sensing has helped humans understand our Earth for many decades. Come learn how remote sensing will help us now tackle Global Climate Change.
Session Materials that have been uploaded can be accessed by clicking on the presenters name.

Please fill out the session survey on the side of the page or by clicking this link. https://spacecenter.grenadine.co/en/seec2021/form/sessionevaluation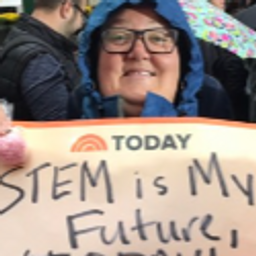 National Geographic Society
STEM Educator Consultant & National Geographic Grantee
Who's Attending
Bryan DeBates

Chief Executive Officer, Innovative Consulting for Education

Deona Cox

Science teacher, Mineola High School

Stephanie Hanover

Teacher/STEM Mentor, Allen Academy

Heidi Ragsdale

STEM Educator Consultant & National Geographic Grantee, National Geographic Society

Josh Revels

Education Outreach Specialist, Fairmont State University/NASA IV&V ERC

Erik Holland

Curator of Education, State Historical Society of North Dakota

Scott Young

Science communicator, Ordinary Human Earthling

Karim Jaffer

Professor & Astronomy Outreach Coordinator, John Abbott College & RASC Montreal Centre

Janeth Rojas

Profesional especializado de talento humano, Ecopetrol

Mrs Emily Clark

EC-6 Teacher, Fort Bend ISD

Allie Brown

Flight Director & Retired School Teacher, Challenger Learning Center of Maine

Meghan Jacquot

IT Support and STEM Educator, Yeshiva of Greater Washington

Ángela Pérez

Corporación Parque Explora - Planetario de Medellin

Bryan Murphy

SpaceFlight Engineer, ISS Mimic STEM Education Project

brandi chausse

Teacher, Mandeville High School, St. Tammany Parish

33 other(s)
Go to full session attendee listing