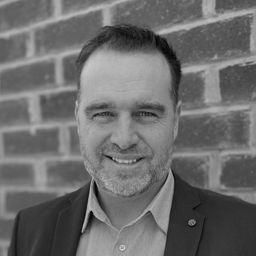 Lawrence Arcand
President
4 Sight Utility Engineeers
Lawrence Arcand, P.Eng, P.E. is a registered professional engineer who has focused the majority of his 20+ year career on Utility Engineering. Lawrence has acted as Utility Lead on several multi-billion-dollar infrastructure projects in both Canada and the US, and is ready to share that experience with the participants.
Lawrence has been leading Subsurface Utility Engineering services (SUE) investigations on a national level since 2003. In 2020 he went out on this own, is now the President at 4Sight Utility Engineers, a niche Utility Engineering firm servicing clients in the Canadian Market. Lawrence has made presentations regarding creating the 3D models in accordance with ASCE 38 at several industry events, based on his experiences.
Lawrence is very active in the SUE industry, and believes strongly in the value of giving back. He is the current Chair of the Transportation Association of Canada's – Public Utilities Management Subcommittee, Vice Chair of the CSA S250 – Guide for Mapping Utility Infrastructure, and was a co-founder of the Right of Way Management Committee. Lawrence sits on the board of the SUE Association as well as the board of Governors of the Utility Engineering Survey Institute of ASCE, and the board for the UESI – Utility Risk Management Division.
Sessions in which Lawrence Arcand participates