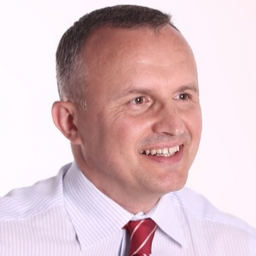 Alex Shalash is a Co-Founder of UEVO - Subsurface infrastructure digital twin platform, sitting at the intersection of 3D visualization, mapping and simulations to answer the call for a unifying platform to actuate data-driven actionable intelligence.

Alex was an early member of The Toronto Region Board of Trade Smart City Working Group; this group is charged with developing a Smart asset inventory and an integrated Smart City roadmap for Toronto that incorporates local innovations and international best practices.

Alex is an international tech entrepreneur with more than 25 years of broad experience in Software development, IT Consulting, Investment banking and Investment management. He holds an MSc in Physics and an MBA from London Business School.

Sessions in which Alex Shalash participates
12:55 PM EDT - 1:25 PM EDT | 30 minutes Part of: Canadian Underground Forum Day 1 of 2

UEVO is a Digital Twin of city subsurface infrastructure, which helps solve the problem of managing aging, complex infrastructure under increasingl...