The 2021 Canadian Cartographic Association (CCA) Workshop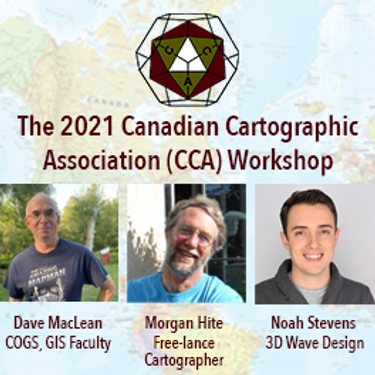 12:00 PM, Thursday 29 Apr 2021 EDT (2 hours)
Virtual session
This session is in the past.
The virtual space is closed.
The Canadian Cartographic Association (CCA), is a National non-profit organization that helps advance geographic education in Canada through the use of mapping technology. We host annual cartography related conference and events, and promote geography awareness through scholarship and awards. CAA membership is open to anyone with an interest in any aspect of mapping. If you have a passion for maps then we encourage you to check out our website https://cca-acc.org and consider joining.
Join us in this free workshop where we will discuss ways to make better maps and provide several demonstrations using various mapping technology.
· Shaded relief can help your map jump right off the page! In pre-digital cartography, it was expensive and time-consuming to add to your map, but now it's free and speedy.
We will use open-source QGIS, and show how to select a digital elevation model appropriate to your map scale, the many options for generating shaded relief from it, and finally combining it with hypsometric (elevation) tints.
· Examine ArcGIS Dashboards to show their versatility and capabilities.
· Highlight some of the geospatial resources available on the internet that can help in creating maps
· And some other mapping related demonstrations