Geospatial Media & Communications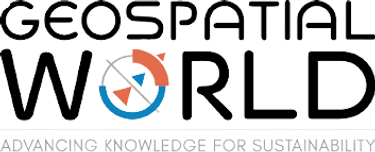 Sustainability remains to be the essence of life on Earth. For a better future, we must adapt to build sustainable societies, economies and the environment, making decisions based on knowledge. It is everyone's responsibility and our passion.
The 'Geospatial Way' brings knowledge efficiently and effectively by integrating people, organizations, information and technology to understand and overcome the complex challenges we face today. Geospatial World approaches this by drawing upon the value of collaborative geospatial knowledge infrastructures.
For almost a quarter of a century, Geospatial World has been instrumental in strengthening geospatial ecosystems at business, national, regional and global levels. Pursuing our vision of "Making a Difference through Geospatial Knowledge in the World Economy and Society", we will continue to advance global sustainability through our Consulting, Events and Media divisions.
Détail de organisation
Il n'y a pas de configuration pour cette page.