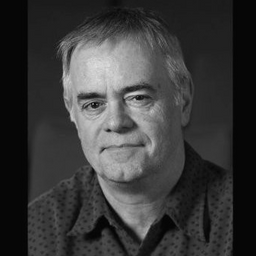 James Britton
Manager Mapping and Geomatics Services
Ontario Ministry of Natural Resources and Forestry
James Britton has been in the Cartography, Remote Sensing and Geomatics field for over 40 years, working in the private, public and academic sectors.
In 1983, after working as an independent consultant for several years, James joined the faculty of Sir Sandford Fleming College, where he was a member and later coordinator of the Cartography and GIS programs.
In 1997, he joined the University of the South Pacific's Geography Department as Senior Lecturer in GIS and Director of the GIS Unit. In conjunction with his teaching, research and administrative duties, James maintained close ties to GIS agencies in the public and private sectors and has acted as consultant and advisor to several organizations.
He joined the Ontario Ministry of Natural Resources in 2002 where from 2006 he was the Manager of the Water Resources Information Program until it was merged into the Spatial Data Infrastructure Unit in 2013. In 2015 he was appointed manager of the Mapping and Geographic Services Section where he is part of the team delivering the Land Information Ontario program.
He holds a B.Sc. in Geography and Computer Studies from Trent University and an M.Sc. in Geographic Information Systems from the University of Edinburgh.
Sessions auxquelles James Britton participe
2:45 PM EDT - 3:45 PM EDT | 1 heure
Panel