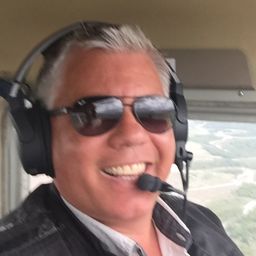 Thomas Hoppe
Owner/Manager
43 Degrees North
I have been employed in the Geomatics industry since 1986 after graduating with a degree in Surveying Engineering from Ryerson Polytechnical University. Beginning my surveying career in Ontario Canada, I have lived and worked in several locations throughout North America holding multiple roles from Professional Surveyor, Geomatics Business Development, Technical Trainer, National GNSS Training Manager, Manager Aerial Surveys, RPAS Pilot, GNSS/UAV Equipment Sales and GNSS/UAV Technical Support.
My home base is in Lake Country BC (Kelowna) and I currently provide RPAS aerial surveys, contract RPAS pilot services, RPAS data processing and aerial survey ground support services throughout Canada. I hold a Transport Canada RPAS Pilot Certificate with Advanced and Flight Reviewer ratings as well as a Transport Canada private pilot license and am on schedule to earn my commercial pilot's commercial pilot's license and flight instructor rating for registered aircraft by early 2021.
I have an entrepreneurial spirit, a love of aviation, surveying and being in the great outdoors. With 30+ years of experience in the technical and management side of geomatics, I can bring a great wealth of enthusiasm and focus to any operation. I've traveled internationally and across Canada - from remote to the densest urban environment and greatly enjoy meeting and collaborating with people and teams on joint missions, always eager to contribute and open to learning. My vision for professional services is to integrate new technologies and procedures in aviation and surveying to supply clients with timely and cost-effective solutions.
I've gotten dirty doing the grunt work and it has allowed me to understand that many contributors are required to create an amazing product. I have also realized that every team member is integral to a successful product and service as no one person can be successful in a vacuum.
Sessions auxquelles Thomas Hoppe participe
Workshop
Clément CHARRÉ, ASG Mapping Ltd. | GeoIgnite2020 Online Team (Conférencier.ère)
Mozhdeh Shahbazi, Centre de géomatique du Québec (Conférencier.ère)
Jordan Glavina, McElhanney (Conférencier.ère)
Thomas Hoppe, 43 Degrees North (Conférencier.ère)
Mike Venables, Aero-Photos (Conférencier.ère)
Regie Alam, ASG Mapping Ltd (Conférencier.ère)