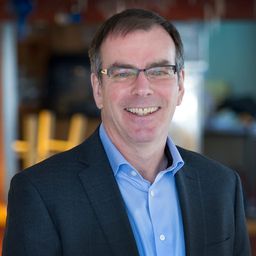 Trevor Bell
Founding Director
SmartICE Sea Ice Monitoring and Information Inc.
Trevor is a University Research Professor at Memorial University of Newfoundland. His pioneering research on climate variability and change in Inuit Nunangat has had significant scholarly, community and policy impacts. He has twice received the Arctic Inspiration Prize for knowledge-to-action plans that benefit Arctic Peoples. His most recent partnership—SmartlCE—has transformed into a social enterprise recognized by the United Nations for its novel climate solution, and the Governor General's Innovation Awards for its "truly exceptional, transformative, and positive impact on quality of life in Canada". Trevor is a Fellow of the Royal Canadian Geographical Society and the Royal Society of Canada.
Sessions auxquelles Trevor Bell participe
2:10 PM EDT - 2:30 PM EDT | 20 minutes Partie de: Panneau de la SGRC

SmartICE is an internationally recognized work integration social enterprise (WISE) that empowers Indigenous communities to adapt to increasingl...