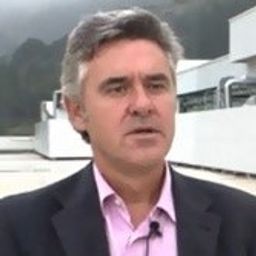 Aitor Alzaga
Scientific Director (Research Management)
IK4-TEKNIKER
Aitor Alzaga, is Coordinator of the research area of Information, Communication, Control and Automation in IK4-TEKNIKER and Coordinator of Industry 4.0 solutions. With more than 30 years in the R&D business, his major expertise is in the field of Digital Factory, Machine health assessment and Cyber-physical systems.
Formerly director of Production Engineering Department, where was involved in many initiatives to bring the ICT technologies to the industrial production, leading the development of solutions in the area of Flexible Manufacturing Systems), Manufacturing Operations Management, Maintenance and Quality management, between others.
He has vast experience in leading national and international projects in the research areas previously mentioned and has worked closely with different companies and regional agencies to define strategies and roadmaps in the production engineering and innovation fields. He is graduated in Industrial Engineering from University of the Basque Country, Spain, and has completed the Microeconomics of Competitiveness (MOC) Course in the University of Deusto, designed by Michael E. Porter of Harvard University.
Sessions in which Aitor Alzaga participates
Musikhuset Aarhus - Bag Scenen
Panel
Lykke Friis, Ministry for Climate and Energy, Denmark (Potential)
Aitor Alzaga, IK4-TEKNIKER (Participant)
Martin Euchner, ITU-T Study Group 17 (Potential)
Abdulrahman Al-Ali, American University of Sharjah (Potential)
Olivier Corradi, Tomorrow (Potential)
Moacyr Martucci Junior, University of Sao Paulo  (Potential)
Antonio Skarmeta, Universidad de Murcia (Potential)
Marian Pletosu, ITU - International Telecommunication Union (Moderator)
Antonio Colino, IoT Forum (Potential)
Svetoslav Mihaylov, European Commission (Participant)
This session will explore the pivotal role played by AI and IoT-based technologies in enhancing the importance of ...