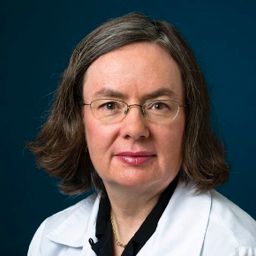 Dr. Catherine Birt MA, MD
Dr. Birt did her master of arts degree, medical school training and residency at the University of Toronto. Her glaucoma fellowship was at the Kresge Eye Institute, Wayne State University, Detroit. She was the director of the Undergraduate Program of the Department of Ophthalmology and Vision Sciences at the University of Toronto from 1996 - 2006, and more recently has been the President of the Canadian Glaucoma Society. She has received the AAO Achievement Award, and several teaching awards from the University of Toronto, most recently the Dr William Dixon Sunnybrook Surgical Teaching Award.
Her research interests involve examining the treatment of glaucoma and attempting to find better alternatives, in investigating reasons for treatment failure and the opportunities to ameliorate such factors. Recent work has examined the outcome of selective laser trabeculoplasty in several distinct patient populations, and a recent study, funded by the Canadian Institutes of Health Research, has reported on the best treatment option for patients who have already had one complete laser treatment. She has received 11 peer-reviewed research grants, and published 54 papers in peer-reviewed journals.

Financial disclosure: Dr. Birt has/had an affiliation (financial or otherwise) with a for-profit and/or not-for-profit organization:

Canadian Glaucoma Society

Glaucoma Research Society of Canada
Sessions in which Dr. Catherine Birt MA, MD participates
Sessions in which Dr. Catherine Birt MA, MD attends