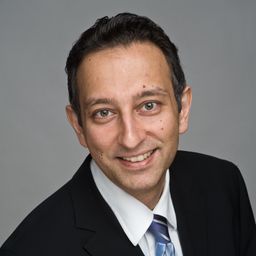 Dr. Navdeep Nijhawan, MD, FRCSC, DABO
2023 Planning Committee - Oculoplastics
Dr. Nijhawan graduated from the University of Toronto Medical School and completed his residency in Ophthalmology there. Following this he completed the American Society of Ophthalmic Plastic and Reconstructive Surgery (ASOPRS) Fellowship at the University of Toronto in 2003.
Dr. Nijhawan is a well-known speaker and educator on topics related to ophthalmic plastic and reconstructive surgery and is actively involved in teaching medical students, residents and fellows. He is an Associate Professor of Ophthalmology at the University of Toronto. He is a preceptor for the ASOPRS fellowship at the University of Toronto and is the current Fellowship Director in the Department of Ophthalmology and Visual Sciences. In the past he has been awarded the University of Toronto's Department of Ophthalmology Golden Suture Award for resident surgical teaching. He is a strong advocate for efficient and effective eye care in the province and is a past Chair of EPSO (Eye Physician and Surgeons of Ontario).
Dr. Nijhawan is the current Secretary, Treasurer and CME Co-Ordinator for the Canadian Society of Oculoplastic Surgery.
Financial disclosure: Dr. Nijhawan is a PI for Viridian Therapeutics.
Sessions in which Dr. Navdeep Nijhawan, MD, FRCSC, DABO participates
5:15 PM - 6:30 PM | 1 hour 15 minutes
Business Meeting | Séance de travail