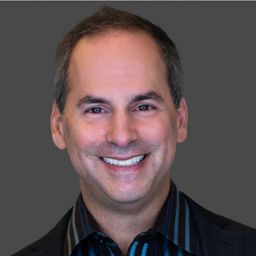 Dr. William Trattler MD
Invited Speaker
Center for Excellence In Eye Care
Dr. William Trattler is a board-certified refractive, corneal and cataract eye surgeon at the Center for Excellence in Eye Care in Miami, FL. He received his bachelor's degree with honors from Dartmouth College and his Doctorate of Medicine degree from University of Miami School of Medicine, where he graduated in 1992 with Distinction in Research. He completed his ophthalmology residency at University of Pennsylvania, Scheie Eye Institute and spent a year in training in Cornea and Refractive Surgery at the University of Texas Southwestern Medical Center in Dallas.Dr. Trattler performs a wide variety of refractive surgeries, including PRK, LASIK, LASEK, ICL, and Refractive Lens Exchange. He is a leader in the field of corneal collagen crosslinking for keratoconus, Pellucid, and post-LASIK ectasia, and has a strong focus in Dry Eye, MGD, and treatments for presbyopia. A major part of his practice focuses on Refractive Cataract Surgery
Dr. Trattler recently completed his term as Chairman of the Board for the American-European Congress of Ophthalmic Surgery (AECOS), and has previously served on the Executive Board of the International Society of Refractive Surgery (ISRS), and as the Program Director of the Advanced Refractive Congress (ARC). Dr. Trattler currently serves on the Executive Committee of the Refractive Surgery Alliance (RSA), is the Co-Program Director for AECOS Deer Valley, and is on the program committee for Hawaiian Eye, OSN NY, Modern Optometry Live, and Cedars Aspens Annual Conference.
Dr. Trattler has authored many articles and abstracts, both peer and non-peer-reviewed, focused on crosslinking for keratoconus, cataract surgery, multifocal IOLs, LASIK, laser vision correction, dry eye and MGD. He co-authored Microbiology Made Ridiculously Simple, a textbook used by medical, nursing and veterinary students throughout the world, and Review of Ophthalmology, used by ophthalmology residents to prepare for their written board exams. He has also given more than 400 presentations at regional, national and international conferences, and he has participated in over 70 clinical trials, including both device and pharmaceutical.
Dr Trattler is married to Jennifer Loh, MD, who practices at Loh Ophthalmology Associates/Eye Physicians of Florida.
Sessions in which Dr. William Trattler MD participates
Sessions in which Dr. William Trattler MD attends