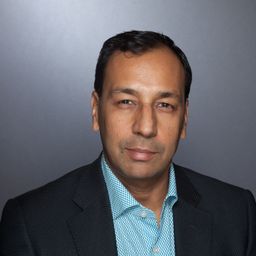 Dr. Rajiv Bindlish
2023 Planning Committee - Glaucoma
Dr. Bindlish graduated from the University of Toronto Medical School in 1994. He completed his Ophthalmology Residency at Dalhousie University from 1994-1999. He was the Chief Resident from 1997-1998. Dr. Bindlish then went on to complete a Fellowship in Cornea, Glaucoma and Anterior Segment Surgery with Drs. Garry Condon and Robert Arffa from 1999 – 2000 at Allegheny Ophthalmic and Orbit Specialists, Pittsburgh, Pa. He has is fellowship designation from the Royal College of Physicians and Surgeons of Canada (FRCSC) and is a Diplomat of the American Board of Ophthalmology. Dr. Bindlish is currently in private practice in Oakville, ON, since 2000. He operates out of Halton Health Care, the New Oakville Trafalgar site. The practice focus includes general Ophthalmology, Cataract and Glaucoma surgery. Dr. Bindlish is appointed as a Clinical Assistant Professor, Department of Surgery, Division Ophthalmology, at McMaster University. He is Board member Canadian Glaucoma Research Society. Dr. Bindlish is proudly married, with 2 children.
Financial disclosures:
Alcon
B&L
Glaukos
Abbvie
Sessions in which Dr. Rajiv Bindlish participates
Québec City Convention Centre - Room 309 AB | Salle 309 AB
1:30 PM - 3:00 PM | 1 hour 30 minutes

 This course is designed for general ophthalmologist, glaucoma specialists and residents  who wis...

STC | CTC
Québec City Convention Centre - Room 306 AB | Salle 306 AB
8:00 AM - 10:00 AM | 2 hours

 Learning Objectives:At the end of this session, participants will be able to:Understand current...
Québec City Convention Centre - Room 306 AB | Salle 306 AB
1:30 PM - 3:00 PM | 1 hour 30 minutes

 Learning ObjectivesAt the end of this session, participants will be able to:

Talk | Exposé