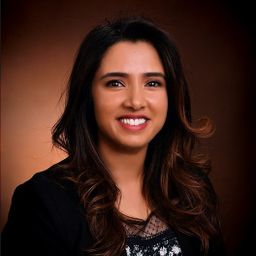 Dr. Marvi Cheema
2023 Planning Committee - Vision Rehabilitation
Originally from Calgary, Dr. Cheema graduated with a Bachelor of Sciences in Neuroscience from the University of Calgary with Honors in 2013. She then attended medical school at the University of Alberta in Edmonton. She remained in Edmonton for her residency training in Ophthalmology at the University of Alberta. Following residency, she completed fellowship training in Vision Rehabilitation at the University of British Columbia in Vancouver.
Sessions in which Dr. Marvi Cheema participates
Québec City Convention Centre - Room 306 AB | Salle 306 AB
8:00 AM - 10:00 AM | 2 hours

 Learning Objectives:At the end of this session, participants will be able to:Understand current...
Québec City Convention Centre - Room 308 A | Salle 308 A
1:30 PM - 3:00 PM | 1 hour 30 minutes

 Learning Objectives: At the end of this session, participants will be able to: Descri...

Talk | Exposé