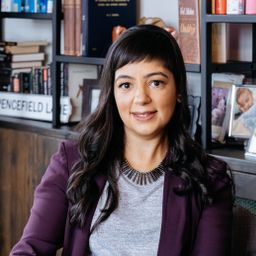 Dr. Saroo Sharda
Equity, Diversity and Inclusion
Dr Saroo Sharda MBChB, MMEd, FRCPC is an anesthesiologist, medical educator, writer and trained creative writing coach. She identifies as a woman of colour of North Indian descent, who has the privilege of being cis-gender, straight, able-bodied and economically privileged.
She is an advocate for physician wellness, equity and antiracism, and has written and spoken widely about these topics, including publications in the Canadian Medical Association Journal, British Medical Journal, Anesthesiology, The Canadian Journal of Anesthesia, The Globe and Mail and Today's Parent.
Dr Sharda is the Associate Dean of Equity and Inclusion for the Faculty of Health Sciences at McMaster University and the inaugural Equity, Diversity and Inclusion Lead at the College of Physicians and Surgeons of Ontario, where she has led cross-organizational work to embed an EDI and anti-racist lens into complaints processes, policy work and ongoing education of committee and Council. Dr Sharda is also the Chair of the Physician Wellness Committee at the Canadian Anesthesiologists' Society
She holds a Masters and Fellowship in Medical Education. Her work is rooted in theories of power, hierarchy and identity formation.
Dr Sharda has presented and taught on EDI and antiracism in the context of healthcare at a variety of national and international organisations and conferences. She has been described as a "gifted", "insightful" and "excellent" facilitator, and is able to guide groups through challenging and brave conversations. She was recently awarded the Pauline Alakija trailblazer award for her EDI work.
When not writing or working, she works hard to avoid stepping on lego pieces strewn around the house by her 6 year old and 9 year old sons.
Financial disclosure: Dr. Sharda has/had an affiliation (financial or otherwise) with a commercial organization:
College of Physicians and Surgeons of Ontario
Sessions in which Dr. Saroo Sharda participates
Québec City Convention Centre - Room 306 AB | Salle 306 AB
8:00 AM - 10:00 AM | 2 hours

 Learning Objectives:At the end of this session, participants will be able to:Review how to appl...