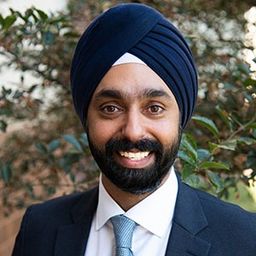 Dr. I. Paul Singh, a Wisconsin native, is the President of The Eye Centers of Racine & Kenosha, Ltd., founded in 1981 by his father, Dr. Kanwar A. Singh. He was a chief resident and completed his residency at Cook County Hospital – Division of Ophthalmology, and his internship at Michael Reese Hospital – Department of Medicine, both in Chicago, Illinois. He graduated from Finch University of Health Sciences/The Chicago Medical School in 1999. He completed his fellowship in Glaucoma at Duke University in July 2004 before returning back to his hometown where he is currently in private practice.
Sessions in which Dr. Inder Paul Singh participates
Québec City Convention Centre - Room 306 AB | Salle 306 AB
8:00 AM - 10:00 AM | 2 hours

 Learning Objectives:At the end of this session, participants will be able to:Understand current...