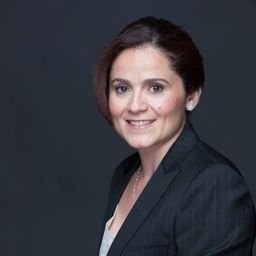 Dr. Lama Al-Aswad is a board-certified ophthalmologist with subspecialty in glaucoma and cataract with a strong interest in disease prevention and population health management. She is currently the CEO of Envision Health Technologies and Visi Health Technologies, two tech startups focused on transformation of eye care delivery. She was a professor of ophthalmology and professor of population health at NYU Langone Health in New York. She also was the Vice Chair for Innovations and the Director of Teleophthalmology, Artificial Intelligence and Director of the ophthalmology Innovations Fellowship.
Dr. Al-Aswad is the past president of the NY Glaucoma Society and the Women in Ophthalmology. She is the founder and past president of the New York chapter of Women in Ophthalmology. She is currently a member at-large of the American Academy of Ophthalmology annual meeting secretariat and the program committee, member at-large of the American Glaucoma Society and an examiner for the American Board of Ophthalmology. She served on multiple committees for the American Glaucoma Society, Women in Ophthalmology and the American Academy of Ophthalmology.
She is currently on the Ophthalmology glaucoma editorial board, ophthalmology science editorial board and a section editor for the subspecialty of AI, Big Data and Telemedicine in Ophthalmology for the Asia Pacific Journal of Ophthalmology. She holds an appointment with the FDA as a voting member on the ophthalmic device panel.
Financial disclosure: Dr. Al-Aswad has/had an affiliation (financial or otherwise) with a commercial organization:
AI Optics

Alcon

Bausch + Lomb Americas Inc.

Envision Health

GlobeChek

Mother Cabrini Foundation

Save Vision Foundation

Sensory Sciences LLC

Topcon Medical Systems Inc.

Virtual Field

Visi Health
Sessions in which Lama Al-Aswad, MD participates
Québec City Convention Centre - Room 306 AB | Salle 306 AB
8:00 AM - 10:00 AM | 2 hours

 Learning Objectives:At the end of this session, participants will be able to:Understand current...