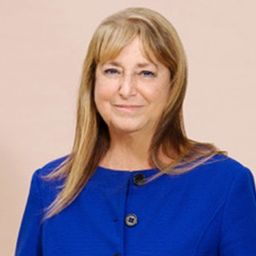 Lynn K Gordon, MD, PhD is Professor Emerita of Ophthalmology at the Stein Eye Institute and was the Inaugural Senior Associate Dean for Equity and Diversity Inclusion at the David Geffen School of Medicine at UCLA. Following her undergraduate training at Stanford University, she completed both the MD and PhD at Harvard University, and residency in ophthalmology and fellowship training in neuro-ophthalmology at UCLA.
She is an active clinician scientist whose work has resulted in multiple patents and more than 100 publications, book chapters, and reviews. Dr. Gordon had held multiple leadership positions including being a current member of the board of the North American Neuro-Ophthalmology Society, past president of the California Academy of Eye Physicians and Surgeons, past president of Women in Ophthalmology, past chair of the steering committee of the Group on Women in Medicine and Science (GWIMS) of the AAMC, past member of the Board of Trustees and past Chair of the Council of the American Academy of Ophthalmology. She helped create multiple faculty development and leadership programs at UCLA and the Association for Research in Vision and Ophthalmology (ARVO). Her greatest passion is helping individuals realize their full potential.
Financial disclosure: Dr. Gordon has/had an affiliation (financial or otherwise) with a commercial organization:
Regeneron
Vedere Bioscience
Sessions in which Dr. Lynn Gordon participates
Québec City Convention Centre - Room 306 AB | Salle 306 AB
8:00 AM - 10:00 AM | 2 hours

 Learning Objectives:At the end of this session, participants will be able to:Review how to appl...
Québec City Convention Centre - Room 308 B | Salle 308 B
1:30 PM - 3:00 PM | 1 hour 30 minutes

 Learning Objectives: At the end of ...

Talk | Exposé