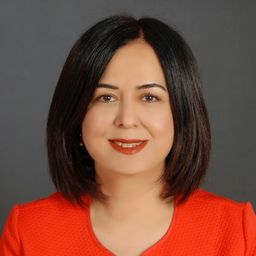 Dr. Özdal is a Professor of Ophthalmology at the University of Health Sciences, Department of Ophthalmology in Ankara, Turkey, as well as the founder of "Uvea Academy Eye Clinic" in Ankara. She is currently the President of the Turkish Ophthalmological Association in Ankara and Middle Anatolia and was the previous President of the Turkish Uveitis and Behcet's Disease Society. Dr. Özdal is an active member of the Uveitis and Behçet's Disease Society, the Ocular Infections Society and the Medical Retina Society of Turkish Ophthalmological Association and is a member and ambassador of the International Uveitis Study Group (IUSG), the International Ocular Inflammation Society (IOIS), the Society for Ophthalmo-Immunoinfectiology in Europe (SOIE) and la Société d'Ophthalmo-Immunoenfectiologie Francophone (SOIF).
She completed her Fellowship on "Uveitis and Ocular Inflammations" with Professor Jean Deschenes and on "Ocular Pathology" with Professor Miguel Burnier Jr. at McGill University, Department of Ophthalmology in Montreal, Canada between July 2001-July 2003 and has been practicing on uveitis and Behçet's disease since 2000. Dr. Özdal has published 200 articles in peer-reviewed journals, 20 book chapters and more than 200 presentations in several international and national meetings.
Financial disclosure: Dr. Özdal has/had an affiliation (financial or otherwise) with a commercial organization:
AbbVie Turkey
Sessions in which Pinar Özdal, MD participates
Québec City Convention Centre - Room 306 AB | Salle 306 AB
8:00 AM - 10:00 AM | 2 hours

 Learning Objectives:At the end of this session, participants will be able to:Understand current...