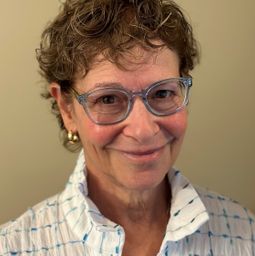 Terry Schwartz, MD
Low Vision Rehabilitation
Dr. Schwartz has been an academic pediatric ophthalmologist (clinician and surgeon) for over 30 years, the first 20 at West Virginia University School of Medicine (WVU) and currently at Cincinnati Children's Hospital (CCHMC) and University of Cincinnati (UC) School of Medicine. She is the founding director of Pediatric Low Vision Rehabilitation interdisciplinary programs at both institutions. More recently, she established an interdisciplinary service for children and adolescents with cerebral visual impairment (CVI). She has lectured and designed instructional courses at national meetings on the delivery of pediatric low vision care, served on the Low Vision Rehabilitation committees for the American Academy of Ophthalmology and the American Association of Pediatric Ophthalmology and Strabismus, and authored 6 book chapters on pediatric low vision rehabilitation. Her research interests include early identification and intervention of visual impairment and CVI education and training of health professionals, educators, and occupational therapists.
Financial disclosure: Dr. Schwartz has/had no affiliation (financial or otherwise) with a commercial organization.
Sessions in which Terry Schwartz, MD participates
Québec City Convention Centre - Room 308 A | Salle 308 A
10:45 AM - 12:15 PM | 1 hour 30 minutes

 Learning ObjectivesAt the end of this session, participants will be able to:

Talk | Exposé
Québec City Convention Centre - Room 306 AB | Salle 306 AB
8:00 AM - 10:00 AM | 2 hours

 Learning Objectives:At the end of this session, participants will be able to:Understand current...
Québec City Convention Centre - Room 308 A | Salle 308 A
1:30 PM - 3:00 PM | 1 hour 30 minutes

 Learning Objectives: At the end of this session, participants will be able to: Descri...

Talk | Exposé