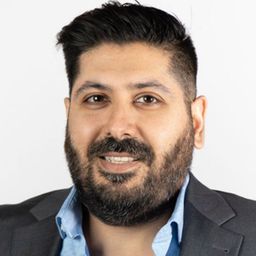 Dr. Shaheer Aboobaker
Scientific Planning Committee - Co-Developed Symposium
Dr. Aboobaker is a fellowship trained retina specialist, having completed a 2-year Vitreoretinal fellowship at the University of Toronto. He obtained his medical degree at the University of KwaZulu Natal in South Africa and completed his residency at the prestigious University of Cape Town. While at the University of Cape Town, Dr. Aboobaker was awarded the Ophthalmological Society Medal for academic achievement by the Fellowship of Ophthalmologists of South Africa. Dr. Aboobaker joined the world renowned team at the Toronto Retina Institute in 2018 and has been working there since.
Dr. Aboobaker's academic and research interests include advancements in technology and innovative treatment options. He is the principal investigator in the CSR 2RT trial, assessing the time to recovery of nanosecond laser in the setting of acute CSR. He is also a sub-investigator in numerous ongoing trials. He has published several peer reviewed journal articles and has presented at both local and national meetings. He also established and spearheads the TRI Journal Club.
Dr. Aboobaker's passion for education and philanthropy led him to co-found the Young Professionals Bursary, a scholarship aimed at assisting disadvantaged students in South Africa.
Financial disclosure: Dr. Aboobaker has/had an affiliation (financial or otherwise) with a commercial organization:
Allergan

Bayer

Novartis

REGENXBIO

Roche
Sessions in which Dr. Shaheer Aboobaker participates
Québec City Convention Centre - Room 205 ABC | Salle 205 ABC
6:30 AM - 8:00 AM | 1 hour 30 minutes

*Breakfast to be served from 6:00am* Learning Ob...