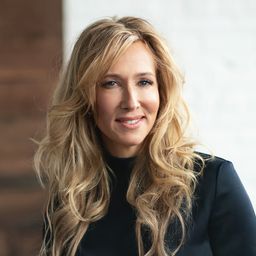 Marie-Soleil Tremblay, FCPA, PhD
Marie-Soleil Tremblay is a Fellow Chartered Professional Accountant and a full professor at the École nationale d'administration publique. She holds a Phd in business administration from Laval university and is the author of several manuals and articles dealing with auditing, corporate governance, controls, executive compensation, and financial management. She is a member of the Editorial Board of Critical Perspectives on Accounting, Acounting Forum and Accounting, Auditing and Accountabilty Journal and Associate Editor of several top-rated journals.
Leader at l'Effet A to help women propel their ambitions, Marie-Soleil Tremblay brings her financial and business expertise to the Board of Directors of Investissement Quebec and the Festival d'été International de Québec. Dr Tremblay is a member of the Independent review committee on standard setting in Canada and is also frequently solicited as a governance and financial expert to enrich reflections on issues that challenge organisations and society.
Marie-Soleil Tremblay has four sons and lives in Québec City, Canada.

Financial disclosure: Dr. Tremblay has/had no affiliation (financial or otherwise) with a commercial organization.
Sessions in which Marie-Soleil Tremblay, FCPA, PhD participates
Québec City Convention Centre - Room 307 AB | Salle 307 AB
6:30 AM - 8:00 AM | 1 hour 30 minutes

 An inspiring full Professor at the National School of Public Administration, Marie-Soleil Tremblay, will share her vision with us. ...

Talk | Exposé
Québec City Convention Centre - Room 306 AB | Salle 306 AB
8:00 AM - 10:00 AM | 2 hours

 Learning Objectives:At the end of this session, participants will be able to:Understand current...