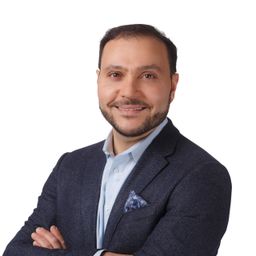 Dr. Ahmed Al-Ghoul, MD, MBA, FRCSC, DipABO
Dr. Ahmed Al-Ghoul is Canada/US board certified Cornea and Anterior Segment specialist. Dr. Al-Ghoul has had an illustrious, outstanding academic history: he enrolled in the College of Medicine at the University of Saskatchewan at the age of 19 after which he completed his 5 year Ophthalmology residency program. He then completed a prestigious fellowship in corneal and refractive surgery from the University of Pittsburgh Medical Centre (UPMC). He attained a Masters of Business Administration from Cornell University in 2015.
Dr. Al-Ghoul's clinical focus is on providing advanced corneal and refractive procedures. He introduced a number of sophisticated and complex techniques to Alberta: Deep Anterior Lamellar Keratoplasty (DALK), Corneal Cross-Linking (CXL), Descemet Stripping with Automated Endothelial Keratoplasty (DSAEK), Boston KPRO, and Descemet's Stripping Endothelial Keratoplasty (DMEK).
In addition to his clinical duties, Dr. Al-Ghoul has developed a software that specializes in Dry Eye management utilizing artificial Intelligence algorithms.
Financial disclosure: Dr. Al-Ghoul has/had an affiliation (financial or otherwise) with a commercial organization:
CSI Dry Eye

Sun Pharma
Sessions in which Dr. Ahmed Al-Ghoul, MD, MBA, FRCSC, DipABO participates